The Zombies are taking over and you're the last human alive.
Your mission: Ride out the wave to survival and keep your humanity intact.
Tap the screen to change lanes and avoid the Zombies.
On the way, collect Invisibility Orbs and Protection Potions to gain temporary protection and immunity.
Remember to avoid eating any brains to keep your humanity intact.
Remember : food for the brain not brains for food.
To help you fight back: collect Flaming Fireballs and tap to shoot to eliminate the Zombies and gain points. But tread carefully, the speed of the game increases as you play and there may be some surprises in store.
Fulfil your destiny as humanity's last hope and trust us, there's
nothing more satisfying than some fireball fuelled revenge.
Features:
Rewards and challenges to be completed within the game.
Compete with friends to achieve the top score on the leaderboard
Addictive fun for the whole family!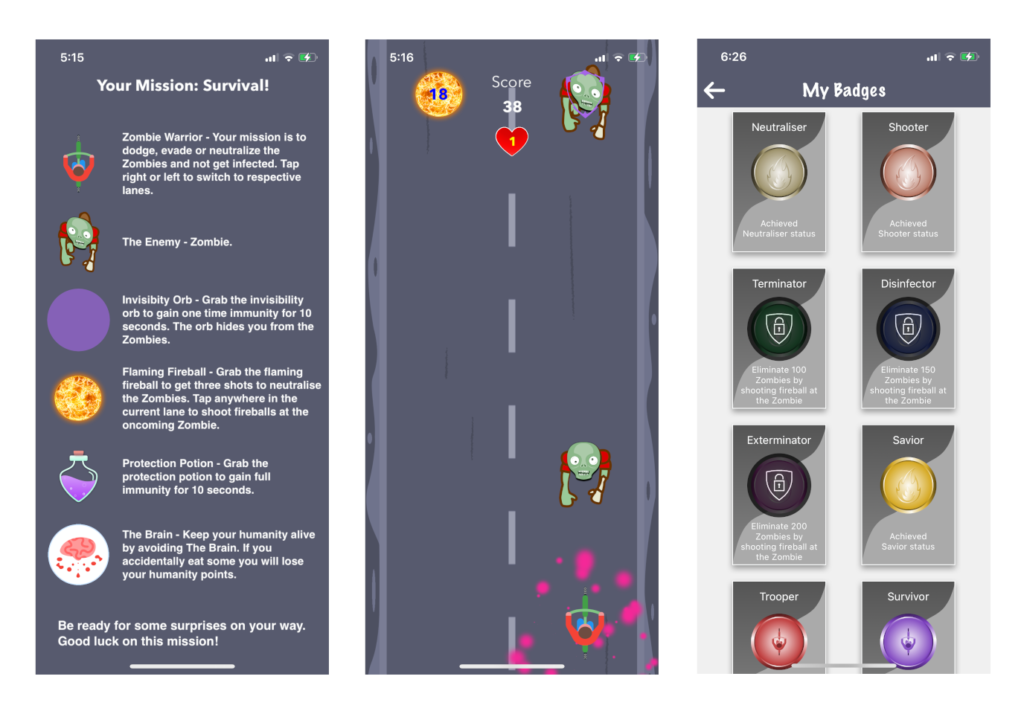 Contact us at [email protected]